Welcome to MFlight.
A place for BMW M-Series enthusiasts around the globe
I started the MFlight Car Club in May of 2008 and it has grown tremendously since. I came up with the idea of having an exclusive M badged BMW club with the notion of it being unique to have all M badged cars. The club is for any BMW "M" badged and "M" Performance vehicle.
We currently have 1M's, M2's, M3's, M4's, M5's, M6's, X5M's, X6M's, Z4M's, M235, M240 and M550's in the club. It started with about 5 members and we are now up to approximately 1900 members throughout Germany, the Nederlands, Belgium, Italy, Austria, Turkey, Poland, Czech Republic, Saudi Arabia, South Africa, Hong Kong, Australia, Canada, Mexico the USA and more.
We have visited tuning companies such as IND, G-Power, Hamann, Apex Nuerburg, Mosselman, Akrapovic and Eisenmann. We have also visited BMW Welt/Museum and BMW M GmbH in Garching-Hochbruck – Munich, the Porsche Museum, the Mercedes Benz Museum and many other places that members are interested in visiting. We also take trips to the Nürnberg Ring, Hockenheim Ring, Spa and many other tracks throughout Europe. We will attend and host local BMW Meetings all over Europe. In 2015, we are expanding MFlight at an alarming rate in the USA.
We have created regions to so that you have the option to stay in your local area or travel and network with members all over the world. That's a wealth of knowledge and experience at your finger tips. There a no fees or dues to join. We do have products that need to be purchased for minimal amounts to support the costs of certain events and expenses of the club. Check out our sponsors and supporters on our website. Many offer MFlight members discounts.
Some of the most fun you will have being a member of MFlight is to be a part of a convoy, single file in the left lane, with more than 30 M series BMW's. It its definitely a head turner. Everyone is amazed when they see the M's roling.
Take Care,
Hans Trower
MFlight Lead / President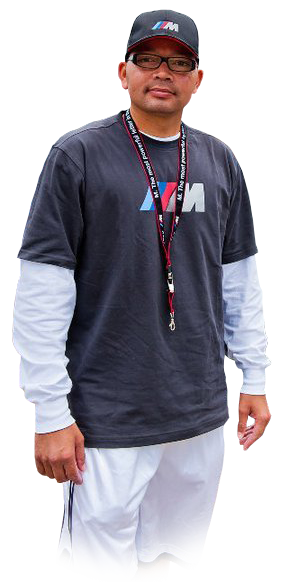 Interessting facts about MFlight
Members
---
MFlight members worldwide and the number is growing
Countries
---
Countries worldwide from which the members of MFlight come
Partners
---
Partners in the automotive industry worldwide who support MFlight
Sponsors
---
International companies are the main sponsors of MFlight
MFlight Partners & Sponsors.
MFlight has serveral partners & sponsors worldwide. These companys help us to offer you a free membership, minimal amounts for expenses of the club and a lot of exclusive events worldwide.
For more details about our Partners & Sponsors click here.